The mission of the Floresville Police Department is to enhance the quality of life in the city of Floresville by working cooperatively with the public to enforce laws, provide a safe environment, and reduce the fear of crime. The Floresville Police Department is built upon a foundation of ethical and professional conduct and is committed to the highest level of moral principles and ethics. All members of the department will adhere to the Law Enforcement Code of Ethics. We are committed to equal application of the law to both the public and department alike. We understand our role in the community and temper our application of the law with compassion and empathy.
---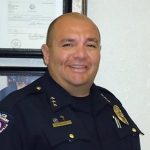 Lorenzo Herrera
Chief of Police
---
To serve our community, the department employs the following personnel:
1 Chief of Police
1 Lieutenant
3 Sergeants
2 Detectives
9 Patrol Officers
1 Warrant Officer
1 Chaplain
9 Reserves
1 Administrative Assistant
1 Police Clerk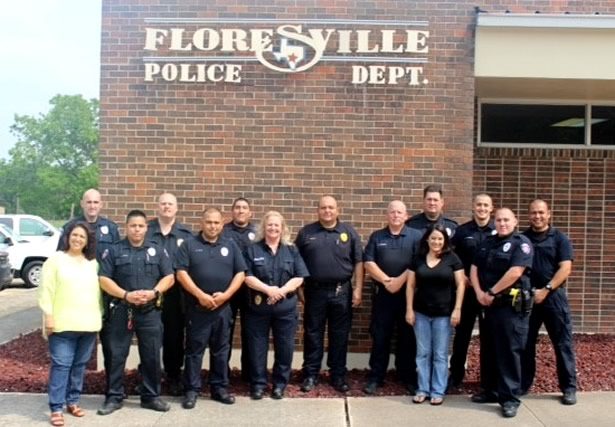 Contact Info
Call 911 for any emergency
Floresville Police Department
920 C Street
Floresville, TX 78114
(830) 393-4055 phone
(830) 393-3428 fax
policedept@floresvilletx.gov
Hours
Operation
24/7
Office
Monday–Friday
8 am–5 pm
---
Free Money from Crime Stoppers!
If you see a crime being committed or if you have information concerning a crime that has been committed, please call Wilson County Crime Stoppers at (830) 393-INFO (4636).
You will be given a code number. The person who takes your call will not ask your name or anything about you! They will not have your phone number since the phone is not answered locally. Crime Stoppers contracts with a company near Houston that takes the calls from numerous Crime Stoppers organizations in Texas and the United States. The only phone number that company actually sees will be that of Wilson County Crime Stoppers, as the call has been forwarded. They will then forward the call to the Crime Stoppers coordinator, who is on call 24/7. Finally, the coordinator provides the information to the appropriate law enforcement agency.
You can check on the status of your reward, if any, by calling Crime Stoppers and giving them the provided code number. If you are due a reward, it will be available at Commerce Bank Texas, in Stockdale in an envelope with your code number on it. You (or anyone you want to collect the reward for you) may then go to the Commerce Bank Texas drive-through and present a piece of paper with your code number written on it. They will then hand you the envelope with cash. No questions asked! No ID required! Remember to protect your number: anyone with that number can collect the reward.
24/7 Anonymous Crime Stoppers Line
---