Celebrate America!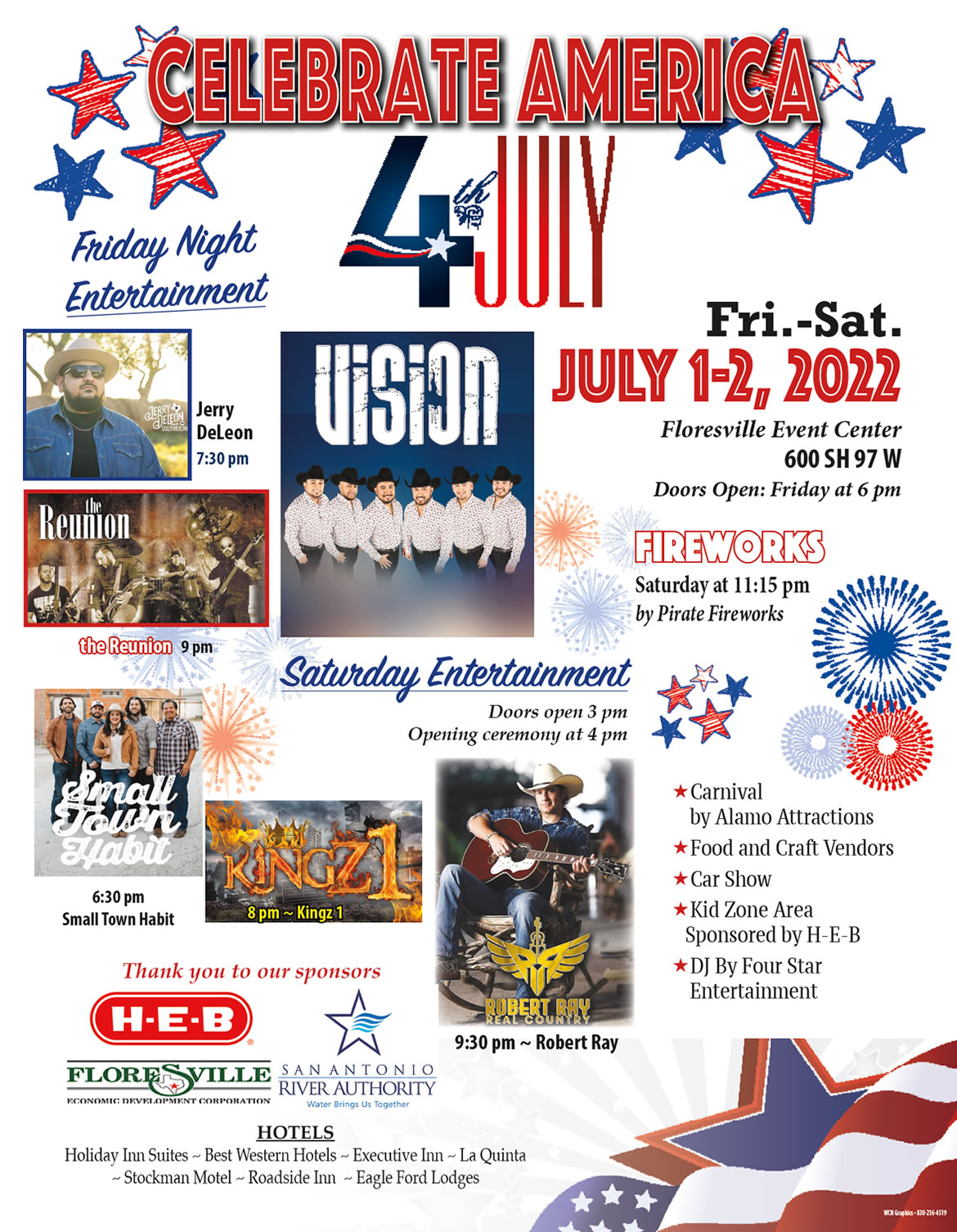 Celebrate America with us in Floresville! Join us for a weekend of fun, food, and entertainment. Free admission! Fireworks on Saturday 🎆 activities for all ages 🎇 carnival 🎠 live bands 🎸🥁 food trucks 🍗🍔🍕🍺 food and craft vendors, car shows 🏎 kids zone 🧒 DJ 💿 and more.
Friday
Doors open @ 6pm
Jerry DeLeon @ 7:30pm
The Reunion @ 9pm
Vision @ 10:30pm
Saturday
Doors open @ 3pm
Opening ceremony @ 4pm
Small Town Habit @ 6:30pm
Kingz1 @ 8pm
Robert Ray @ 9:30pm
Fireworks @ 11:15pm
Free admission! Thank you to our sponsors: HEB, San Antonio River Authority, and Floresville Economic Development Corporation.