Food Bank Distribution
February 3, 2021 @ 10:00 am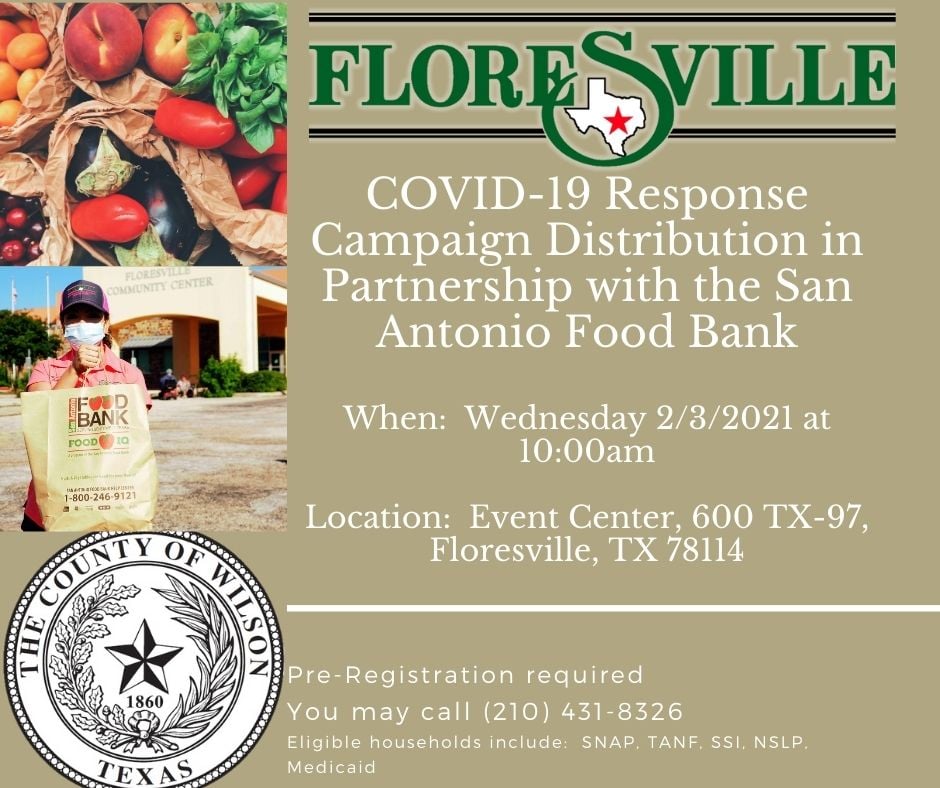 San Antonio Food Bank, in partnership with the City of Floresville, Wilson County, and local food pantries, will be hosting a COVID-19 response food distribution event to assist those in need during this pandemic. Pre-registration is required.
Eligible Households
SNAP (Supplemental Nutrition Assistance Program)
TANF (Temporary Assistance for Needy Families)
SSI (Supplemental Security Income)
NSLP (National School Lunch Program)
Medicaid
The San Antonio Food Bank is handling the distribution and managing this event, so please contact them directly with any questions or call them at (210) 431-8326.