Food Bank Distribution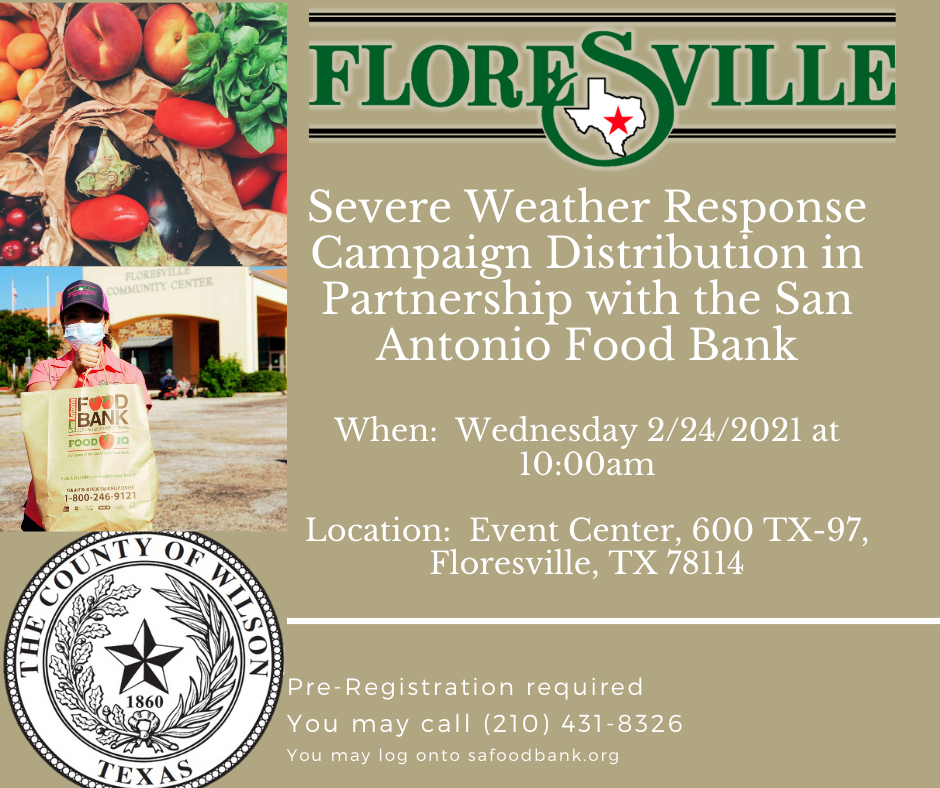 San Antonio Food Bank, in partnership with the City of Floresville, Wilson County, and local food pantries, will be hosting a severe weather response food distribution event to assist those in need. Pre-registration is required either online or by phone at (210) 431-8326.
The San Antonio Food Bank is handling the distribution and managing this event, so please contact them directly with any questions or call them at (210) 431-8326.