Future Generations Pow Wow 2nd Annual ESTO'K GNA
October 28, 2022 @ 5:00 pm

-

October 29, 2022 @ 7:00 pm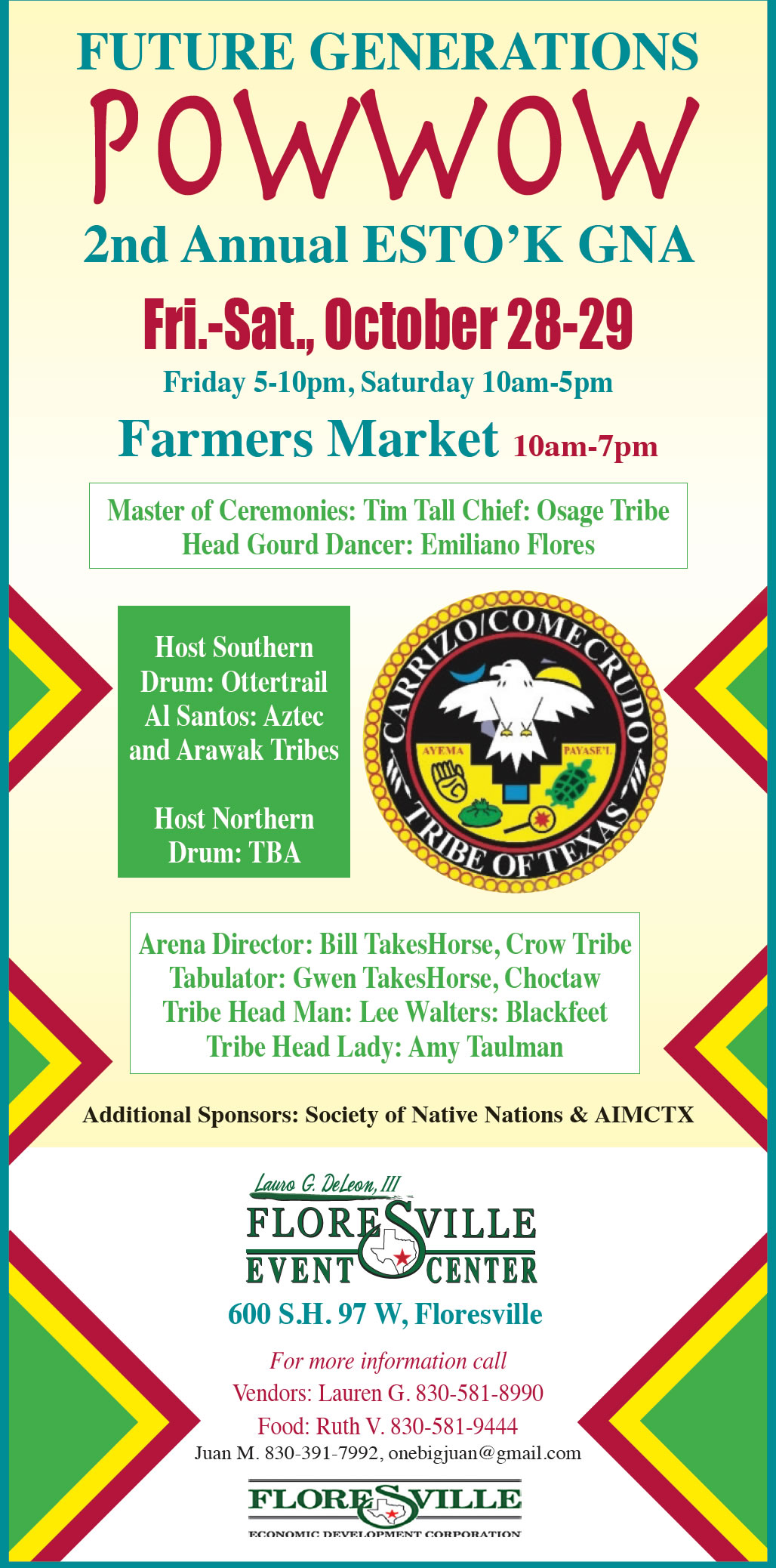 Friday: 5–10 pm
Saturday: 10 am–5 pm
Farmers Market: 10 am–7 pm
Open to the public. Free admission!
Master of Ceremonies: Tim Tall Chief, Osage Tribe
Head Gourd Dancer: Emiliano Flores
Host Southern
Drum: Ottertrail
Al Santos: Aztec and Arawak tribes
Host Northern
Drum: TBA
Arena Director: Bill TakesHorse, Crow Tribe
Tabulator: Gwen TakesHorse, Choctaw
Tribe Head Man: Lee Walters, Blackfeet
Tribe Head Lady: Amy Taulman
Sponsored by Carrizo/Comecrudo Tribe of Texas, Society of Native Nations, AIMCTX, Floresville Economic Development Corporation. For vendor information, call Lauren @ (830) 581-8990. For food information, call Ruth @ (830) 581-9444. Juan @ (830) 391-7992 or onebigjuan@gmail.com.