Departments
Administration
Traces water and sewer lines, makes departmental purchases, dispatches workers, keeps records, and performs other clerical duties.
Service Department
Maintains and repairs city vehicles, police vehicles, and city equipment (excluding fire department vehicles).
Streets Department
Repairs and maintains city streets; removes weather-related debris ditch lines that may cause hazard; and constructs some city streets. This department also mows and maintains rights of way, installs and maintains street signage and pavement markings, maintains city owned areas and parks, and sweeps city streets.
Contact Info
Public Works
1105 1st Street
Floresville, TX 78114
(830) 393-3105 phone
(830) 393-1211 fax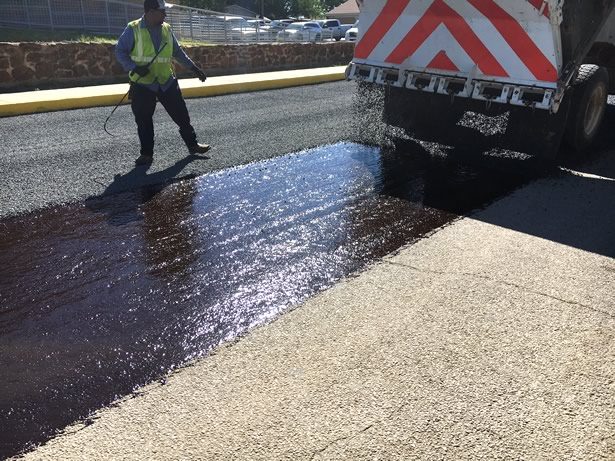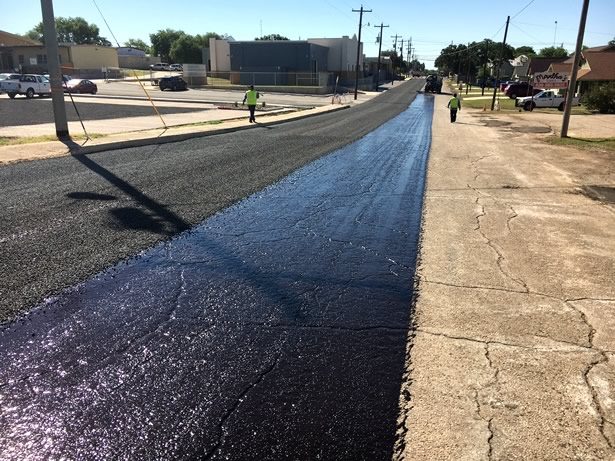 ---
Weekly Recycling & Bulk Trash Drop-Off
Recycling (glass, paper, and plastic items), bulk trash (see list below), and brush may be dropped off every Saturday at 815 Goliad (City Yard) from 8 am to 12 noon. A recent water bill and ID are required to establish proof of residency. Closed on Saturday before a holiday. If you need to schedule a drop-off time other than the regular hours of Saturday morning, please contact City Hall at (830) 393-3105 to schedule a date and time.
Drop-Off Dates
Every Saturday
8 am–12 noon
Monthly Citywide Cleanups
Yard and bulk waste pickups for 60 homes (first come, first served) on the first Saturday of each month. Call (830) 393-3105 by the last Wednesday of preceding month to be placed on pickup list. Residents are allowed one bulk pickup every three months, based on availability. Do not place items on curbside sooner than one week prior to pickup date.
Acceptable Pickup Items
Household trash, yard waste, metal and general trash
Couches, mattresses, box springs, stoves, washing machines
Tree trimmings and brush
Unacceptable Pickup Items
Air conditioners or refrigerators (allowed on special cleanup dates)
Commercial business waste
Liquids including paint, oil, grease, household chemical or cleaning supplies
Hazardous materials of any kind, including chlorine, fertilizers, batteries, or other chemical mixture
Aerosol cans, air tanks, propane tanks, or any product under pressure
Tires, batteries, rocks, dirt, concrete
Construction debris or demolition debris
Boats, cars, or engines
Pickup Days
First Saturday of each month
Brush Pickup & Mulching
Brush Pickup occurs twice a year. Brush collection months are designated by the day of your regular trash service route.
Monday Trash = Brush Pickup in January and June
Tuesday Trash = Brush Pickup in February and July
Wednesday Trash = Brush Pickup in March and August
Thursday Trash = Brush Pickup in April and September
Friday Trash  = Brush Pickup in May and November
Brush collection will begin on the third Monday of the month. Place brush on curbside no earlier than the second Monday of the month. Residents should stack all large piles of brush as close to the street as possible. Limbs should be cut into sections, not to exceed twelve feet in length, with the butt ends together. Medium piles of brush should be cut into sections, not to exceed four feet in length, with butt ends together and as close to the street as possible. Any loose branches or yard debris should be tied into bundles, using string or twine. No bags will be picked up by city crews. Residents must call City Hall at (830) 393-3105 to be placed on the brush list for pick up. If resident intends to keep mulch, request must be made in advance.
Pickup Weeks
Third week of designated months