The City of Floresville is served by the mayor and five council members. The city council formally meets the second and fourth Thursday of the month at 6:00 pm. Unless otherwise noted, meetings take place at City Hall, located at
1120 D Street
. Public participation is encouraged; attendees must follow
City Council Rules of Procedure
. Many city council meetings are livestreamed and stored on our
Meeting Videos page
and our
Facebook page
.
---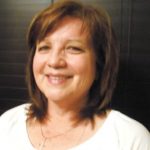 Cecelia (Cissy) Gonzalez-Dippel
Mayor
Elected November 8, 2016
Married to Frankie Dippel
29 years experience in broadcasting, Floresville KWCB Radio (1977-2006)
Attends First Baptist Church of Floresville
What she brings to City Hall: 29 years of experience in broadcasting and leadership
Future hopes for the City of Floresville: "I hope to work with the council to help get Floresville on track financially. And from my office as Mayor, keep our citizens informed about what our council does (policies and spending). I encourage all members of the council to be an active part of our city."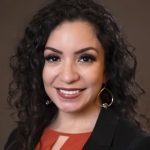 Marissa Ximenez
Council Member, Place 1
Elected November 6, 2018
Lifelong resident of Floresville, daughter to Johnny and Julie Ximenez
Graduate of Floresville ISD (Class of 2002)
Bachelors of Art in Psychology from St. Mary's University (2006); McNair scholarship
Attended University of Notre Dame to conduct, publish, and present research in the field of psychology
Specialist in School Psychology degree from Texas State University (2009)
Licensed school psychologist currently employed with East Central ISD as the District Special Education Coordinator
Previously Director of Special Education for Poth ISD
Served on FEDC board for five years, held position of secretary
Member of El Mesias United Methodist Church
Member of Floresville Independent School District Design Team for the District Strategic Planning Committee of 2018
At the age of 34, the youngest Hispanic female councilwoman to be elected to Floresville City Council
With her district programmatic experience, Councilwoman Ximenez has a complete understanding of federal, state and local funding. Her experience has given her an understanding of budget and how decisions impact programming and participants. She has experience with systematic program change with developing action plans to institute progress.
Priorities include social equity, shared prosperity, affordability, environmental stewardship and public safety for all. Her top priority is safety. Councilwoman Ximenez will work to ensure the community has safe water to drink, safe roads to drive on, and for the community to feel safe enough to have their children play in the front yard. She will review the city budget and looks to ensure the taxpayers hard-earned money works for them. Will continue to support economic development to help Floresville grow to meet the needs of the community.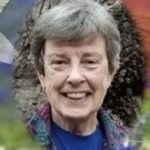 Terry Rolland
Council Member, Place 2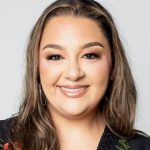 Jessica Rodriguez-Green
Council Member, Place 3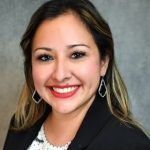 Beatrice Ximenez-Marroquin
Council Member, Place 4
Elected May 6, 2023
Lifelong resident of Floresville
Daughter of Tony and Christina Ximenez
Master's degree in public administration from The University of Texas at San Antonio
Graduate certification in nonprofit administration and leadership from The University of Texas at San Antonio
Bachelor's degree from The University of Texas at San Antonio: majored in criminal justice with emphasis in legal studies
Associate's degree from Palo Alto College: majored in criminal justice with an emphasis in juvenile delinquency
Floresville High School Honor Graduate
Currently a business services manager for Bexar County
Certified Financial Planner
Responsible for coordination of administrative and business functions, consistently working with contracts, grants, and budgets to understand the policy changes that effect the Bexar County population
My love for helping others began as a child seeing my dad serve the City of Floresville for 12 years as a council member and mayor pro tem. Going to the city council meetings and becoming familiar with citizen requests made me aware of how city governments work and, most importantly, how to be a public servant.
My three sons, Daniel Rey, Julian Rene, and James Ryan, motivate me and keep me active in school and sports activities.
Currently serves on several women's leaders associations
Goals for our city include bringing positive change, creating effective and efficient city operations, finding savings to the city budget, locating grant funding, and helping bring programs to serve the gaps in our community.
It is my honor to represent Floresville, in which my main duty is the welfare of the public to include services in the form of protection, administration, and maintenance.
Donald K. Scee
Council Member, Place 5