The City of Floresville is served by the Mayor and five Council members. The City Council formally meets the second and fourth Thursday of the month at 6:00 pm. Unless otherwise noted, meetings take place at City Hall, located at
1120 D Street
. Public participation is encouraged; attendees must follow
City Council Rules of Procedure
.
---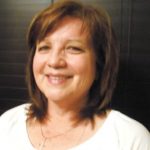 Cecelia (Cissy) Gonzalez-Dippel
Mayor
Elected November 8, 2016
Married to Frankie Dippel
29 years experience in broadcasting, Floresville KWCB Radio (1977-2006)
Attends First Baptist Church of Floresville
What she brings to City Hall: 29 years of experience in broadcasting and leadership
Future hopes for the City of Floresville: "I hope to work with the council to help get Floresville on track financially. And from my office as Mayor, keep our citizens informed about what our council does (policies and spending). I encourage all members of the council to be an active part of our city."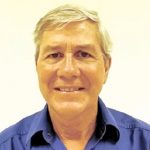 David Johns
Council Member, Place 1
Elected November 8, 2016
Married to Roberta Johns
Father of Lisa Walpole, Luke Johns, and Alan Johns
City Council (1994-2000), member of Floresville Economic Development Corporation, member of the Floresville Zoning Board, self-employed for 42 years (Johns Automotive)
Attends Blessed Sacrament Catholic Church in Poth
What he brings to City Hall: Business experience, mechanical and equipment knowledge and experience on past council and board experience, plus 42 years of dealing with sales and people
Future hopes for the City of Floresville: Bringing city debt under control, improving streets and drainage, and improving the police department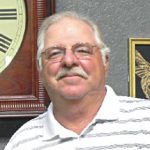 Nicklas (Nick) Nissen
Council Member, Place 2
Elected November 8, 2016
Married to Janice Nissen
Father of Jason, Jennifer, Kimberlee, and Tara
Worked 11 years in the Public Works Department in Tigard, Oregon as the Facility and Fleet Manager; 20 years of self-employment as a general contractor, plumbing and HVAC contractor, and ice company owner and manager; and 24 years U.S. Army and Army National Guard Master Sergeant, retired.
Attends First Baptist Church in Floresville
What he brings to City Hall: "My years of facility management, construction management, and budgeting in the public realm dovetail directly into the needs of understanding city governing. I am a strong diagnostician and can cut through many layers to see a problem and resolve many issues. My years in the Army and Army National Guard developed my organizational skills and ability to lead under difficult circumstances, and produced in me a deep loyalty to the United States and my family. My wife and I chose to retire in Texas, and specifically in Floresville, because of what Floresville represents and offers. I am proud of where I live and want to be part of further developing our town into one of the most desirable hidden gems in America."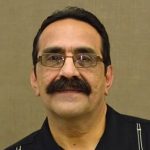 Juan Ortiz
Council Member, Place 3
Elected November 7, 2017
Married to Linda Martinez Ortiz
Born and raised in Lodi community
Graduated from St. Phillp's College with Associate Degree in Applied Science
Employed with Johnson Controls, in San Antonio, for 25 years
Served on City Council on several occasions for a total of eight years
What he brings to City Hall: Comes from humble and modest beginnings, and is well-acquainted with needs of his community—a big motivation for being in public service. Also well-acquainted with all areas of town and maintains contact with citizens. Having lost father at an early age, required his assumption of family responsibilities. Chose to serve his country by joining the military and proud to have been associated with the Armed Forces for eleven years, beginning a life-long dedication to those who serve and sacrifice. Has been instrumental in projects which honor the military—the Veterans' Memorial Monument, naming our event center, assisting veterans' families with burial costs, etc. Knows the workings of the City well.
Future hopes for Floresville: Continue to support ongoing sewer and water system upgrade projects, road improvements, parks enhancements, bringing our City Hall buildings into ADA compliance, other similar infrastructure advancements, and a strong police capability. Believer in continued efforts to promote economic growth for our city. Always mindful of preserving financials health and will work diligently to bring our debt situation under control.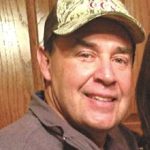 Gerard Jimenez
Council Member, Place 4
Re-elected November 7, 2017
Married to Sylvia Jimenez
Retired from Kelly Air Force Base
Studied Business Administration at Texas Tech University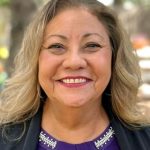 Gloria Morales Cantu
Council Member, Place 5, Mayor Pro Tem
Re-elected November 7, 2017
Retired from Floresville Independent School District
What she brings to City Hall: Integrity, voice the community's needs, and a desire to unite the citizens
Future hopes for the City of Floresville:

Completion of sewer system
Renewal of water lines
Meter replacements
Adequate, safe drinking water
Serviceable and safe streets
Support the FEDC to increase economic growth
Completion of City Park
Playground equipment for children with special needs